5 Pharmaceutical Marketing Tips for Medical Conferences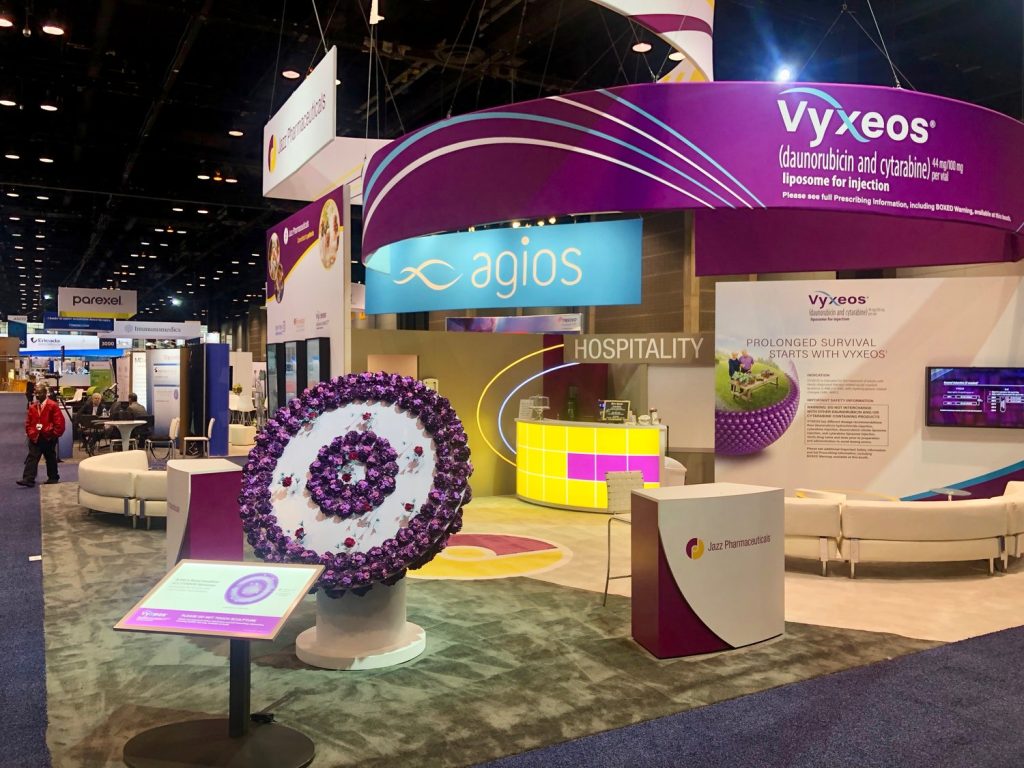 Over $77 billion was spent on pharmaceuticals last year, making it one of the highest-grossing industries in the world with thousands of companies and millions of products. Marketing in a saturated market like this can be tricky, especially when it comes to trade shows and medical conferences where every competitor a booth over has something similar to sell. To tackle the beast that is pharmaceutical marketing, well-designed event booths, a charismatic sales team, and effective promotions can help set you apart and draw prospects to your brand. As you plan the pharmaceutical marketing booth for your upcoming event, keep these design tips in mind..
---
3 Pharma Conference Booth Design Tips
Remember size Isn't Everything
We understand the desire to blow your budget on the biggest booth in hopes of optimizing your pharm marketing, but bigger isn't always better! If you're a smaller brand, or your products take minimal advertising space, focus on a smaller, well designed booth while making connections with prospects and providing space for your products to shine. Speaking of space….

Use the space you have well
Managing a fleet of vehicles is a significant investment for any business. These vehicles pull double, triple or multiple duty, used for passenger transport, deliveries, and more. Making a good impression on the general public is crucial, so your vehicles must be in optimal condition.

Make intentional design choices
Colors, fonts, graphics, and even printed materials contribute to creating an experience that can inspire prospects to not just approach your booth, but to test or purchase your products, too. For example, if you're selling a male-focused product, clean lines, bold, dark colors (think blue, brown, black) and strong fonts will reach your target consumer more effectively than less-masculine designs.
---
Don't Forget Most Effective Pharma Marketers
Even the best product with ideal pharma marketing needs the right team to take them from your booth and into consumers' hands. Make sure to recognize the power your sales reps have in creating your success, and on bringing the right, charismatic team to the conference, not just on the product itself.
---
Optimize Promotional Products
Everyone loves swag – but only if it's useful. If you're going to spend valuable resources on pharma marketing and promotional products for your next event, be sure they won't end up in the garbage can. Items like branded notepads and pens, sunglasses, magnets and even tumblers are useful and convenient. For a medical focus, consider offering branded hand sanitizer, hospital masks, or name tag pins.
---
Are you curious how your next medical conference booth can stand out from the rest?
Contact us today to learn about your options.
---
Contact Us Now for More Information
Phone: 770-424-2300