Cool Uses of QR Codes for Marketing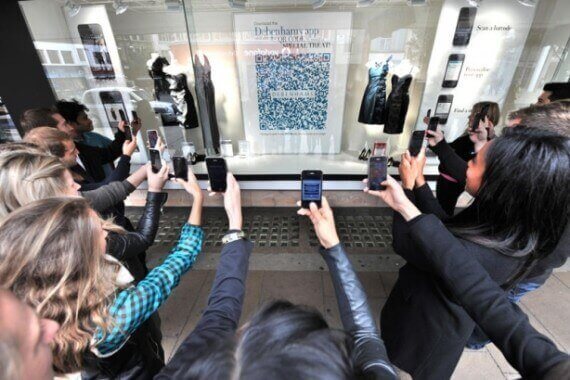 When it comes to the uses of QR codes, some of the most obvious benefits include providing customers a simple way to reduce consumer journey steps and bringing potential customers to the exact place you want them to visit online. The online destination could be a website, a promotion landing page, or a page where you offer a free download to the public that increases consumer engagement and grows your return audience. You can also use QR codes to offer tutorials, educational how-to videos, and content exclusive to an event or promotion. Below we dive into creative QR code ideas, let's also cover more traditional ways businesses use QR code marketing to engage with their customers.
---
Use QR Codes on Product Packaging to Encourage Customers to Reorder
The addition of QR codes to post-purchase packaging allows your customers to easily scan and order the product once again from your online store. The ease of refilling their order will help to grow your customer retention rates. If you use geolocation services with the QR Code, the same code is able to highlight different information based on the location of the customer. For example, while a QR Code in a store shares product information, the same code allows customers to order the product again once they leave the store.
---
Using QR Codes for Inventory Management
The number of QR code scans can be tracked which allows you to create a custom inventory system for your business that can be accessed directly from a smartphone. As an example, this makes inventory management easier for inventory items without barcodes such as cars at a dealership. Maintaining the inventory list of hundreds of cars on a lot can take time so many dealerships simply print a list of cars on the lot and salespeople carry the list on a clipboard and manually check off each vehicle. Instead, you can place QR codes on the window of each car and then scan the QR code to see the available inventory while walking around the lot!
---
Other Uses for QR Codes for Businesses
Check out some other uses for QR codes for your business including QR code marketing ideas:
Create email signatures that link to your website
Use QR codes that provide a special offer customers can redeem
Provide a contactless menu or allow restaurant guests to easily pay their bill
Link to your YouTube page to spotlight videos that boost engagement for a video marketing campaign
Link to a YouTube page so customers can view tutorial videos for your products
Include QR codes on the packaging of the product that links to customer support info
Reveal coupon codes and additional discounts
Draft an email that includes the subject and recipient for newsletter signups
Include a code with your direct mail campaign to provide the location of your store through Google Maps
Add a calendar event and a reminder for the customer
Use a code to connect to your store WiFi
Use QR codes to provide a digital business card that includes contact information
Link to your social media profiles
Place a QR Code on a receipt to encourage and increase post-purchase customer engagement and sales
---
These creative QR code ideas increase engagement and revenue so make them part of your next marketing campaign.
---
Contact Us Now for More Information
Phone: 770-424-2300