Custom Printing to Include in Your New Hire Welcome Package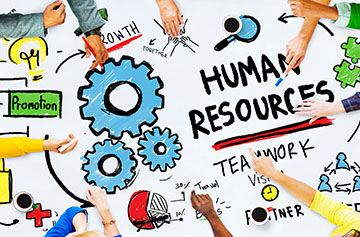 When it is time to onboard new employees, there is a lot to remember when it comes to the materials that need to be included in new hire kits. Make a new employee feel welcome and part of the team on the first day by including informative printed materials. Some examples of custom printed materials relevant to your company include all of the first day employment forms they need to fill out as well as any company policy materials they need to read, review and sign.
There are office items that are useful on a daily basis that could also be included. These items include, but are not limited to, mouse pads, branded USBs and company materials created using custom printing such as a branded coffee mug or t-shirt that features the company logo!
Remembering to include all of these items each time you are putting together a kit for a new employee is not easy. If you are a company that routinely hires 25 (or more) employees at once, you might want to consider making the process easier thanks to the kitting and fulfillment services at GSG.
---
Informative Paperwork and New Employment Forms
The first day on a new job can make anyone nervous as starting a new position can be overwhelming. In order to help new team members, get acquainted to their new surroundings, and to help them learn the names of their coworkers, here are some handy items you can include in their welcome packet that will instantly make the first day easier for your new hires:
Organizational chart that makes it easy to learn who does what and their title at work
Office map to find their way to other offices (and the kitchen or bathroom)
Employee directory with all of the necessary phone numbers and emails
A guide to local lunch places for those who are new to the area
Hiring a new employee means there are some items that must be waiting for them at the office. The list below includes the top printed materials that are required when you hire a new employee. Using a printer to manage both custom printing and the organization of these items can help save you time and money:
Employment contract to sign when they officially join the company
Benefits forms for employee insurance
Emergency form in case a family member or friend must be contacted
Confidentiality agreements so employees will not disclose company information
Company policies acknowledgement so they know what is expected of them in the workplace
Agendas for the first day and week at work so new hires have a roadmap to follow
A printed employee handbook that can be referred to if there are any questions
Personalized welcome letter that makes them feel like part of the family
Manuals for proper use of company equipment to avoid any accidents
---
Include Branded Office Supplies in New Hire Kits
Useful items that are needed on a regular basis at work are an excellent addition to new hire kits. USB drives can be preloaded to include a digital employee handbook or an Easter egg welcome letter that makes the first day more fun and a great way to learn about the company. Post-it notes, a notepad and pens can all be branded with company logos and marketing slogans to create the type of company culture you want to see as part of your brand. Branded office supplies get employees off on the right foot and give them the items they need to get to work.
Branded custom printed materials that can be included are as follow:
Mouse Pads
USB Drives
Post-It Notes
Pens
Notebooks
Company stickers
Notepads
---
Don't Forget the Branded Promotional Products
Everyone likes getting free stuff and that includes branded company swag. Branded apparel increases team camaraderie and builds a sense of pride about being part of the company. Whether you give a new hire a branded coffee mug or a custom t-shirt that spotlights your company logo, branded office merchandise makes new hires feel welcome and at home on their first day.
Keep these branded items in mind when choosing company promo products:
Coffee Mugs
Water Bottles
Company T-shirts and Hoodies
Business Cards
Nameplate
---
No matter what items you need to have printed for your new employees, and no matter how many employees are being hired at one time, it is important for you to have these materials printed professionally. Have enough of each item printed in advance so they are always on hand and you can focus on growing your business.
Call us today about custom printing that creates the perfect new hire kit at your office.
---
Contact Us Now for More Information
Phone: 770-424-2300