Instruction Manual Printing Tips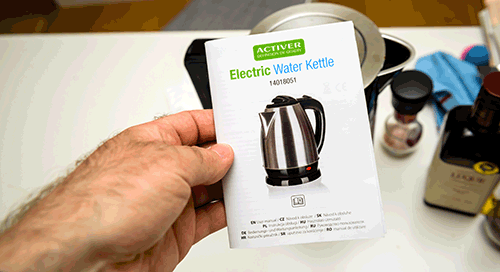 Instruction manuals are a vital element of many products as they provide customers with the information and tips they need to install, operate, and maintain the product safely and effectively for the lifetime of the product. Are you in charge of instruction manual printing for your company? If so, here are some important considerations to keep in mind during the manual printing process in order to ensure a high-quality end product. Take a look below as we spotlight the top things you need to consider during the design and print process of upcoming instruction and user manuals. By following the tips below, the recipients of the manual will be able to follow the necessary installation and usage steps to properly use the product
---
Ink Color and Paper Type for Instruction Manuals
When it comes to designing and printing instruction manuals, the choice of ink color and paper are important considerations that help to ensure the ease of reading and processing the text and visuals. Be sure and choose a legible and easy-to-read font color (such as black or dark blue) while a light colored background for the manual can make the text easier to read. Even though a darker background can be more visually appealing, it does mean the manual might be harder to read.
As for the decision of the paper type, consider a durable high-quality paper that is easy to handle. A heavier weight of paper gives the manual a professional look and feel and holds up better over time.
Do you need a more cost-effective solution? Are you willing to compromise on some of the tactile and visual elements? If so, consider a lighter weight paper that is legible and easy to read while having less durability than a heavier weight paper. You can also consider limiting your inks to just one color.
---
Binding Styles for Users Manuals
There are multiple binding styles available for instruction manual printing and each style has benefits and drawbacks. These binding options include:
Perfect binding uses glue to hold the pages together and is a popular choice for instruction manuals. This binding method produces pages that are flat and easy-to-read and is best for higher page counts. However, the final results might not be as durable as other binding options.
Spiral binding uses a plastic spiral or wire to hold the pages together. This technique allows the manual to lay flat so the pages can easily be turned. While the results are durable, the spiral might get in the way of reading the manual if not designed with the binding in mind.
Saddle stitch binding involves sewing the pages using staples along the spine. Saddle stitch binding is a durable and cost effective binding technique, but it does not allow as much flexibility as other methods.
Cover Options User Manual Printing
Soft cover,is relatively inexpensive and can result in a wide range of cover designs.
Hardcover printing can give the manual a professional and durable feel. However, it can be more expensive than other options and also lack flexibility in terms of cover design.
A plastic cover can give added durability and protection which makes it a good option for instruction manuals that will be heavily used or exposed to harsh conditions.
Finishing Options for Instruction Manuals and User Guides
When it comes to the finish of the manual, there are options that can add an extra level of polish and professionalism. These options include:
Lamination can protect the cover and pages from damage and wear while also allowing for a wide range of cover designs for both soft and hardcover instruction manuals.
Spot UV applies a glossy finish to specific sections of the cover to create a high-shine effect. While this is an expensive option, it does add a touch of elegance to the instruction manual.
Foil stamping applies metallic foil to certain areas of the cover to create a shiny and luxurious effect. It is a more expensive option that adds a touch of sophistication to the instruction manual.
---
Overall, the factors to consider when printing instruction manuals include ink color, paper type, binding choice, and cover and finishing options. The right combination of these elements ensure your instruction manuals look professional and legible while remaining long-lasting and durable. By working with Graphic Solutions Group, you will produce high-quality instruction manuals that meet the needs of your business and customers.
---
Contact Us Now for More Information
Phone: 770-424-2300