Printing on Different Materials & What You Need to Know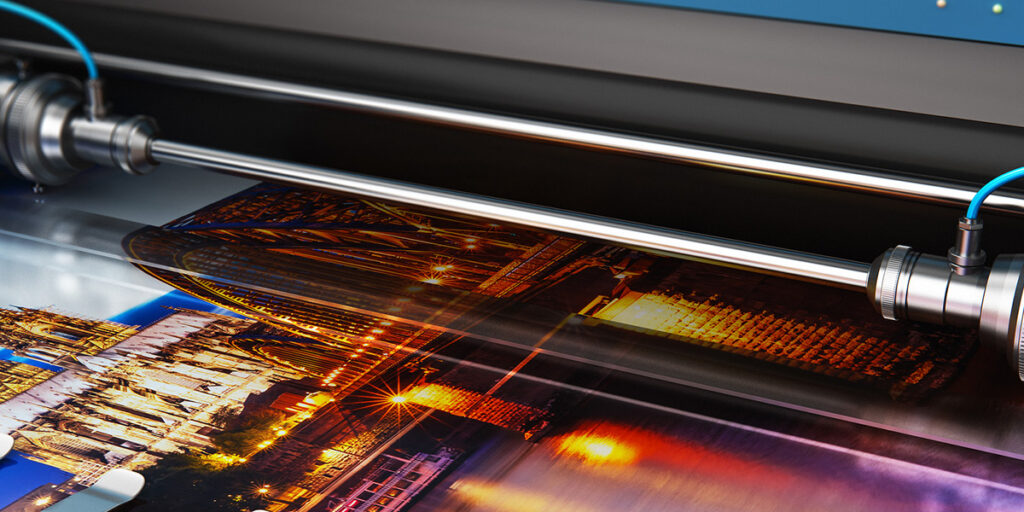 The wide world of printing on different materials never disappoints thanks to the endless number of possibilities. When it comes to printing on material/substrates, it helps to know your various options. You can print your message on a wide selection of print substrates, but you need to remember that each of these materials comes with unique considerations.
In this article, we list a number of popular materials that can be used for printing. We also share their unique qualities and list examples of how they can be used in printing.
---
Paper
The most common material that gets printed on is paper. However, there are different types of paper used for projects and each paper choice has their own unique qualities.
Coated Paper
It is obvious from the name that this paper has a coating that makes the page "shiny". The shiny appearance is a satin or glossy look. The main benefit of printing on coated paper is the ability to match the look and feel you want to create.
Uncoated Paper
Once again, the name of this paper tells you what you need to know as uncoated paper has no coating. This paper option is picked based on the expected look and feel of the piece. The final results will give your material more of a matte finish that provides the product a premium look that is organic or rustic.
Synthetic Paper
This material is quite durable since it is a composite made with plastics. This paper type helps you achieve almost any type of look or texture. This option can also be used to provide a waterproof final project.
---
Plastic
Yes, you can print on plastic! There are a number of plastic materials you can print on which gives it a versatility you might not expect.
Acrylic – This plastic choice is often used for awards, signs, and displays.
PVC – A good choice when you need durability to the final product including examples such as signage, cups, coasters, and panels.
Metallix – A durable material that can be printed or engraved on for an elevated final look.
---
Metal
Printing on metal leads to a one-of-a-kind look and unique feel to your piece. Your creative possibilities are wide open thanks to the variety of different types of metals and alloys available for printing.
Some common metal items that companies print include:
Photos
Custom Signage
Paneling
---
Wood
When you print on wood it produces a unique look and feel while, depending on the use case, also amplifies a specific theme. Much like other printed material, wood comes with specific challenges and opportunities. At Graphic Solutions Group we can print directly onto wood or route out the design to create a 3D sign.
Each of these printing options produces a different look to the print. We will be happy to explain each option to you so you can achieve the look you want with the final product.
---
Glass
While imaging on glass is not a new idea, it does remain a very popular substrate choice. Advanced glass printing technology offers new design potentials along with greater flexibility, product durability, and sustainability for both exterior and interior surfaces.
When it comes your next project or new promotional items, here are some glass printing choices:
Employee Awards/Recognition
---
Faux Leather
Faux leather might not be top of mind when it comes to a print substrate, but it is a versatile choice. Printing on faux leather lets you use processes such as embossing or full color CMYK printing on products such as:
Branded Notebooks
Custom Keychains
Luggage Tags
---
Fabric
Is a common material that is used for large format prints on products such as banners and large flags. Fabric is a good option if you need to transport printed materials while maintaining a high-end look.
Here are some examples of popular fabric materials you can use for print:
Faux Leather
Vinyl
Polyester (Stretchy)
Mesh
---
Silicone
Silicone is a very durable substrate that is a popular option for promotional items.
Common silicone printed items include:
Keychains
Phone Cases
Cups
---
The possibilities are almost endless for printing on material/substrate options. Let us know what print substrates you have in mind for your next project.
---
Contact Us Now for More Information
Call: 770-424-2300