Product Packaging Design Tips for 2023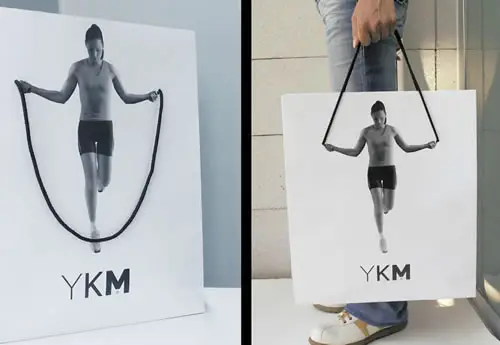 The current year is almost over which means it is time to look at the latest trends in package design in order to make some informed predictions as to future product packaging design trends in the coming year. After another difficult year for businesses thanks to the pandemic and rising inflation, it has become evident buyers are looking for items that are practical, functional, and aesthetically pleasing.
Let's take a look at five packaging design tips that are sure to help you stand out to the public and boost your product sales thanks to compelling package branding.
---
Keep it Simple
It is easy to see why minimalism as a design aesthetic is appealing to the public. Keeping the product packaging design simple has two advantages:
It gives the item a sense of honesty and simplicity
It ensures the items look organized and refined
Package branding that is unobtrusive is quite fashionable in the cosmetics and beauty industries. Many top brands are utilizing this style of packaging since it is cost-effective and appealing to consumers.
---
Organic Designs Make a Difference
The trend of combining blocks of different colors has been popular for quite some time but designers are moving away from straight lines and severe forms in favor of organic, soft designs. This trend is in response to customers wanting more environmentally friendly products. Businesses that use curved shapes on their packaging give an impression of being more natural and accessible by calling to mind aspects of nature. This gives businesses the chance to establish an earthy brand identity by using stronger colors.
---
Use Softer Colors
Calming colors are a popular design choice and this is expected to continue in 2023. Pastel hues on packaging designs are neutral and calming as opposed to colorful and flamboyant color palettes. Packaging designers that employ bright and dramatic colors in their work are also giving their product packaging a pale appearance that gives the items a friendly feel that also feels genuine.
---
Distinctive Packaging Shape
Designers want to create a product that quickly gets the interest of prospective buyers. In order to accomplish this, they are creating packaging with unusual shapes that stands out in a store. A juice product might be packaged like an upright bamboo pole while birdseed might include the beak and eyes of a bird. This new trend in package design makes a powerful statement about the goods they represent, and the message is reinforced by putting a company logo on it.
---
Hand Script Font
Designers have a tendency to express themselves in a memorable manner. When it comes to text, bespoke writing delivers a sense of warmth while naturally rough or wavy lines make a product stand out thanks to distinctive typography. Handwriting evokes a homemade feeling as well as a nostalgic and handcrafted quality to the items.
---
Using these five packaging design tips for your product packaging will help you see an increase in sales and new customers!
---
Contact Us Now for More Information
Phone: 770-424-2300