Restaurant QR Codes – Using them to improve guest experience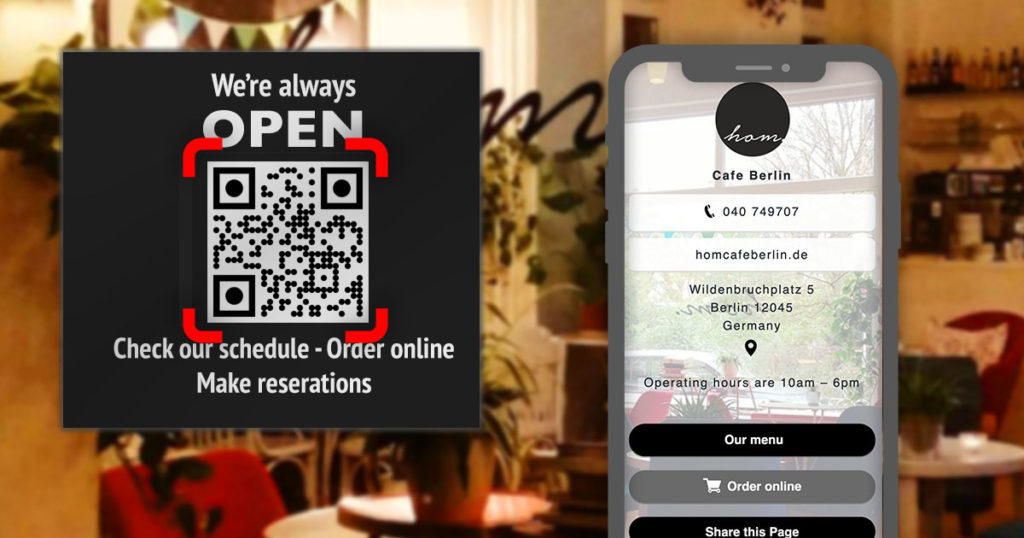 Did your restaurant start using QR codes sometime over the past couple of years as a response to COVID? It's very likely the answer to that question is a yes. And if you're like most restaurants you had to pull it off quickly without much time to develop its use as a part of the guest experience. We get it, you had to do what you had to do.
But now that customers have become used to using QR codes more often this can be your opportunity to enhance the guest experience by integrating these codes into creative engagements.
Here are a couple of ways that restaurants are successfully using QR codes that go beyond sharing the menu.
---
QR codes Linked to Multimedia Advertising
Is targeting trendy? Most definitely it is!
As you know QR codes can link to things like the URL to your menu on a webpage or PDF, but if you take things just one step further the creative opportunities to engage with customers are limitless. As a word of caution, a recent nationwide survey of restaurant patrons showed that only 10% felt a QR code menu added to their dining experience versus a printed menu.
Listed here are a few ideas on where you can direct customers after they snap that QR code
Link them to branded quizzes, contests or games that they can play on their own, with their table or guests from any restaurant location across the country. This is something that has been done by many restaurants before smartphones using personal on table kiosks. Now you can use the availability of customers' phones to be just as engaging.

Send them to videos, galleries or music that has been created to reinforce your brand message, promote additional food choices like dessert or generate incremental sales.

Influence and incentive customers to share their current dining experience on social media by sending them to a page or app that curates a post for them to send out to their personal channels.

Update linked information anytime. It is always possible to update information on a webpage. But by using a Dynamic QR Code, it is also possible to update the URL the QR Code links to. For example, you can change a video link that you have already encoded in a QR Code.
There are a number of different creative approaches to engaging customers using QR codes, but the point is to do more than just send them to a menu. Doing this will increase brand awareness, customer engagement and lift sales!
---
Restaurant QR Codes Allow you to Bill Customers Digitally
Giving the customer the ability to pay for their meal via mobile device is by far one of the most significant enhancements to the guest experience that you can provide. Making this as seamless and as effortless as possible will generate the best results for your restaurant and make the checkout process easier for the customer.
You're definitely going to have a lot of customers who still pay with cash or card, but giving them the option to pay via mobile device will set your restaurant apart as being "up to date" as well as the obvious benefit of providing those who love to pay by phone their preferred option.
While some POS systems have QR integrated into their receipts, many do not and for those restaurants who don't have that integration it's critical to find a good payment portal that will make the purchase process for the guest easy and simple. So, all they have to do is enter their amount and hit pay.
So, while QR codes aren't necessarily new, the increase in their usage has presented you with an opportunity that if capitalized on will generate more guest engagement and increased sales.
---
Contact Us Now for More Information
Phone: 770-424-2300