Three Print Marketing Tips for Non-Profits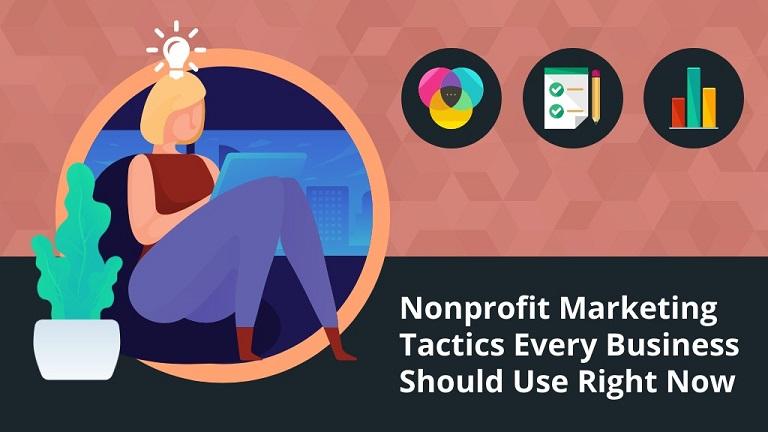 Are you looking for new ways to make your next non-profit event stand out? Check out three tips from an experienced event signage printer.
---
Three Print Marketing Tips for Non-Profits
By utilizing bright and bold graphics on road frontage windows and banners, you will instantly generate a larWhether your non-profit organization is preparing for an upcoming event, announcing new sponsorship opportunities, or striving to keep the general public and local communities involved in what you do, keeping your non-profit top-of-mind is key to getting the support it needs. How can you set yourself apart and continue to grow? Take a peek at three print marketing tips guaranteed to help more effectively attract sponsors, thank supporters, and engage your local community.
---
1. Attract Sponsors with Event Signage
Charitable events like carnivals, galas, and seasonal parties are great opportunities to use custom event signs as a key part of your advertising strategy. From the tickets and invitations sent to potential donors to event details and after-event thank-yous, be intentional with each piece of print marketing material involved in your event to maxim exposure and keep your non-profit top-of-mind.
Banners
Banners are lightweight, easy to transport, and affordable. Though investing in event signage like organizational banners does carry up-front costs, branded banners can be used at multiple events in many ways, making them a smart print marketing investment for your non-profit.
Trade Show Displays and Exhibits
Trade show displays and exhibits are widely used by non-profits because their many options offer the flexibility to be used at multiple events. Whether you're trying to draw attention to your cause at an outdoor event, or simply stand out from other organizations not using print marketing to their advantage, branded event signage is a crucial tool in your marketing toolkit.
Keepsake Event Materials
Do you still have the raffle ticket that won you a vacation in the Bahamas, or the event invitation where you met your spouse? Creating attractive, print marketing materials that event attendees want to keep helps them remember you fondly, and makes them more likely to support your event in the future.
---
2. Thank Your Supporters with Postcards
Postcards are attractive, affordable, and simple to personalize with recipients' names and addresses using variable data. These pros make them ideal print marketing materials to send as thank-yous to your supporters, event attendees, and sponsors. Useful in more ways than one, variable data helps segment and send print marketing materials to multiple audiences, to target particular areas, and even to highlight different points in a direct mail marketing campaign. Tapping into this resource can also increase the effectiveness of your local event signage!
3. Engage the Community Year-Round using Print Products
Events aren't the only time you want the community to be involved with your non-profit: keeping supporters engaged and in-the-loop doesn't have to be a challenge with the right print marketing materials.
Brochures
Vibrant, colorful, and easy-to-read, brochures are ideal mailing materials for keeping your non-profit donors up-to-date on organizational changes, exciting updates, and upcoming events in a quickly digestible format.
Promotional Products
Print marketing materials like calendars, notebooks, and sticky notes make ideal free gifts, their branded nature and usefulness guarantee they'll be used – instead of thrown away. The key to successful promotional products is value. If the item is something you would use and enjoy, your supporters will, too.
Catalogues
Utilizing a custom catalogue to sell branded materials or advertise silent auction items available at your next event – specifically around the holidays – is a great way to build anticipation and make supporters excited for your gala, BBQ, or gathering. Catalogues also have more room for images and copy, so you can share exactly what cause or supplies supporters' donations will help provide to your target community.
---
Whatever event signage or print marketing materials you need for your next event, we can help!
---
Contact Us Now for More Information
Phone: 770-424-2300