Tips for using Point of Purchase Displays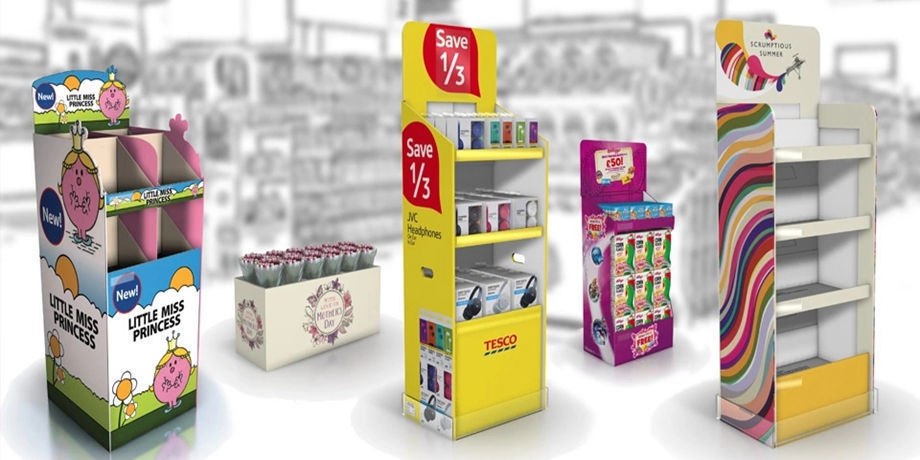 POP Displays (or Point of Purchase Displays) as you know are highly used across different segments of the retail space from gas stations, to grocery and apparel. All have the same goal of attracting the attention of customers and getting them to buy.

While there are a number of standard approaches to using POP displays we wanted to give a few extra tips that you can implement in new more effective ways.
---
3 POP Display Design Considerations
Let's look at each of these considerations individually.
Here are some ideas of how your healthcare organization or hospital
POP Display Location
You likely already know this but POP displays are usually located away from the register / checkout areas and occupy more floor space to draw customer attention. But there are a few go-to spots that make for good display locations.
End Caps
High Cross Traffic Floor Areas
Entryways
Aisleways
The most common POP Display types are:
Dump Bins
End Caps
Freestanding Displays
Banner Stands
Gondola Displays

Each of these custom retail displays have unique characteristics that could amplify a product better than others so consider the space available, the type of product and again considering the intent you will be able to apply the best location & type for a product.
The Audience
This consideration applies heavily to the retail segment you are in and the persona of the buyer you are targeting. For example, a shopper at a convenience store is more focused on a quick visit and will purchase a lower quantity of items while a shopper at a grocery store will purchase a larger quantity of goods and be more susceptible to POP displays due to the duration of their stay being longer. The more time in a store and the more choices being made on purchases equates to greater opportunity to influence buyers through POP display visuals, messaging and location. Less time in the store means you need to be clear, bold and direct to get the buyer what they need quickly.
You can also target an audience through visuals and messaging that reinforce the aspirations of the customer. For example, if you are selling hiking gear then a freestanding POP display surrounded by a die-cut mountain range will more easily draw in the right type of buyer for that product.
---
Additional Considerations and POP Display Tips
At this point we hope the creative spark has ignited and you already have new thoughts on how to make your POP displays more effective, but we're not done yet, here are just a handful more tips to make your displays even better.
Display related products together in a themed way
Use lighting to feature products
Change displays in high traffic areas often
Keep messaging simple
Include a call to action
Link the display with other in-store advertising or your brand's broader marketing campaign
---
If you implement even a few of these tips and considerations in your POP Display Strategy, then an increase in awareness and in-store sales are all but guaranteed.
---
Contact Us Now for More Information
Phone: 770-424-2300