This is how to make a real marketing impact.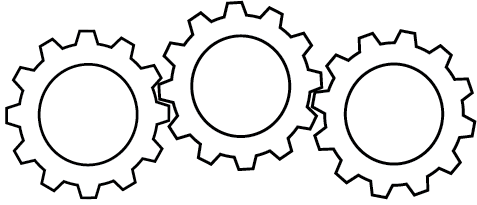 Graphic Solutions Group can help your direct mail get noticed.
You already know your chances of an email getting opened is less than 30% on average. Direct mail is different, it sets you apart and makes you unique. With countless options from postcards, letters, flyers and brochures to different folds, papers, inks and envelopes… With a 90% open rate direct mail gives you the best chance to get noticed and make an impact. Using it in conjunction with online tools such as QR codes, PURLS and landing pages it's easy to track your success and plan the next step in landing new customers. Graphic Solutions Group is your HIGH-PERFORMANCE DIRECT MAIL partner.
Some of your direct mail options
Informed Visibility
Mail Tracking & Reporting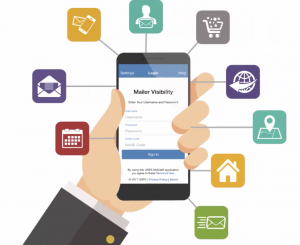 Implement Informed Visibility® to track your interactive campaign .
Provides end-to-end mail tracking information for letter and flat pieces, bundles, handling units, and containers
Leverages intelligence to create logical and assumed handling events to provide expanded visibility
Improves ease of use through flexible data provisioning and delegation
Expand your reach and audience base. Reach customers by synchronizing your physical and digital touchpoints.
Measure campaign performance. Gain valuable insights that can help optimize your marketing spend.
or you could just send an email?
With any combination, direct mail is how you stand out in a sea of messages. Don't get lost in a storm of emails, find paradise with Direct Mail.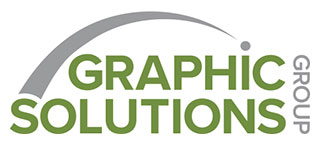 So how did we create a booklet/poster with no glue or staples?
With the latest in variable printing technology.
Utilizing the newest HP Indigo 7K Digital Press we started by designing a piece that would incorporate variable data including persons name, their company name, personalized URL as well as a unique QR code. Taking advantage of the Indigo's ElectroInk Silver metallic we were able to combine the silver with process inks to create gold, silver and red metallics to allow a striking appearance at a very reasonable cost.
The Fold

Creating a 8 page brochure including a poster all out of one 12″ x 18″ piece of paper requires a great deal creativity and ingenuity. If you enjoy puzzles open the brochure up and try to refold it in the correct order. For some help check out our video showing how to fold it back up.